PTE Writing Tips to avoid mistakes in Writing Task
4th Feb 2023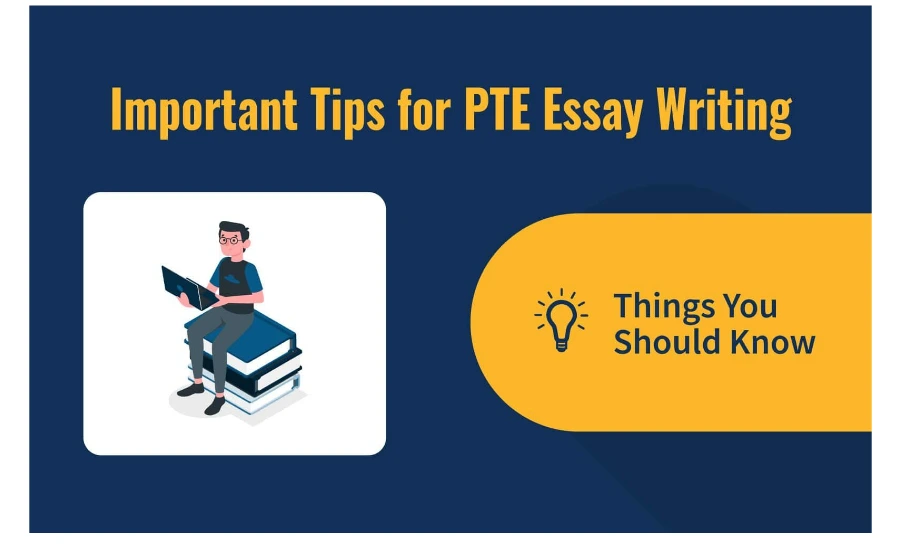 PTE Writing Tips, To avoid mistakes that everyone makes in the writing task
Most of you know that PTE stands for Pearson Test of English. This test is accepted by various countries to study, work, and immigrate. PTE is generally used to check your English proficiency mainly in foreign countries that use English as their primary source of communication. You will get checked in four modules throughout the test i.e. Listening, Reading, Writing, and Speaking. Well, this is an overview of what PTE is all about.
Now let's move to what is the most challenging part of PTE which often works as a barrier to your success. Most of the answers are PTE writing which intimidates an individual from preparing for the test. PTE is a superb choice but at the same time, it is challenging too. To overcome these challenges we are here with some PTE writing tips and tricks that will boost your level of confidence and test score.
PTE Writing Tips and strategies to avoid common mistakes:-
Get Familiar with the test format
The very first thing you need to be familiar with is the test format while appearing in any of the exams. Each exam has different modules, question types, and sequences. This is a necessary tip for creating a deeper understanding to score the desired results. There are basically two writing formats one is Essay (200-300 words approx.) and SWT (Summarise Written Text - 50 words).
Examine First the Topic Presented
There were plenty of types available in PTE and IELTS writing tasks. But, to understand the given topic well, you should be aware of all the categories. This will ensure that you are doing preparations in the right way and you will get an idea of analyzing the questions to answer them effectively.
Underline the key points in the Essay
Highlight the keywords, organize your ideas, and state your opinion. This will make your answer impressive and shows to what extent you understand the topic. Utilize the time in an organized manner and skip the mistakes.
Correct use of spelling and punctuation
Emphasize all the subtleties while writing such as correct spelling, and proper use of punctuation and phrases. To get the highest score on the PTE test you will be expected to skip these common mistakes that everyone makes in the writing test.
The Use of Faultless grammar and strong vocabulary is a must
In PTE writing task vocabulary is an important skill to summarize your opinions and thoughts. Faultless grammar and Exciting words undoubtedly engage the examiner in your answers. For this, you can take help from online web-published essays. The more you explore the more you will learn.
Avoid complex sentences for better accuracy
When we read a book, novel, or newspaper, we usually prefer shorter sentences in comparison to complex sentences. There are scores of reasons behind these preferences that are easy to understand, meaning is clear, readability is simple, etc. if you write essays in such a way it makes them well constructed.

Present your point of view clearly
Some students have very good thoughts in their minds but they hesitate to share or express them in speaking and writing form. But no need to worry! Practice is the cardinal point that will help to make your viewpoint clear in any form.
Do not exceed the given word limit
Last but not least, check the word limit and conclude in accordance with it. Maintain your typing speed and manage your time to answer productively. This will also need regular execution of writing answers and at the end, you will get an idea of how to express your words within a given limit.
In conclusion, learn all the tricks, test, and improve yourself. In simple words just plan, prepare, and write. If you are still lacking somewhere in achieving success, take the professional's help and we help you to analyze your PTE standards.